Dumaguete tourist attractions
Dumaguete is not very touristy place and obviously not so touristy as nearby Siquijor island, however many expats choose the city as their place to live. It is not very big, however the biggest city in southern part of Negros island, with own domestic airport and ferry port offering connection to many other destinations, including frequent ones to Cebu, Siquijor, Bohol or even a little bit forgotten Mindanao.
There are shopping malls, cinema, good hospital, very good university and, most important, little traffic, which I really like. For me it became comfy place to live and I'm quite happy I left Siquijor. Actually the island is only an hour away by ferry so I can easily get there whenever I feel like missing it.
Living in Dumaguete I discovered that the city is surrounded by many interesting places, which I would like to introduce now, because they are really worth your time.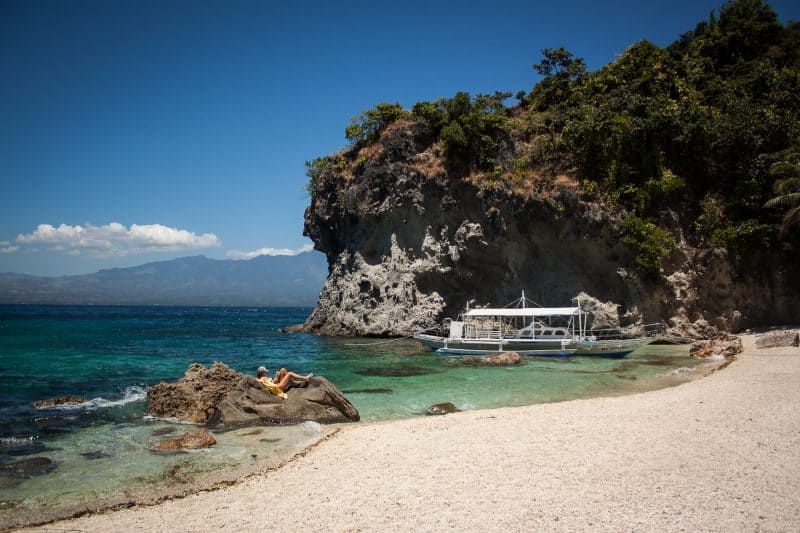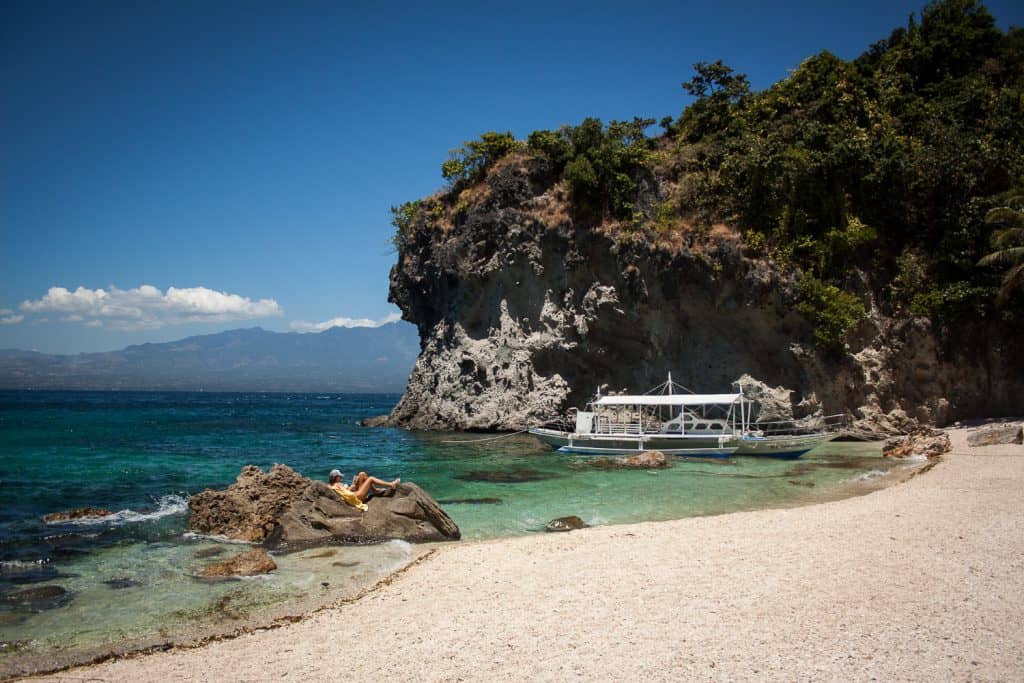 Apo Island
I guess most of the tourists have heard about this tiny island close to Negros. Many describe it as the best place for snorkelling and scuba diving thanks to the virgin coral reefs and sea turtles living there freely. The turtles seem not not to pay attention on people swimming around and treat them as creatures typically sharing their space in underwater home. If you've ever seen underwater "selfie" with the sea turtle, it was most probably taken in Apo island's waters.
It is easy to get to Apo by ferry from Malatapay village located about 15 km from Dumaguete. From Dumaguete you can take either jeepney or local bus. The best time to go there would be morning. That way you will have plenty of time for swimming, walking around the island and relax. There is also one resort and some private rooms for rent with reasonable prices, so you can stay overnight. Definitely Apo island in one of top 10 places worth visiting in the Philippines.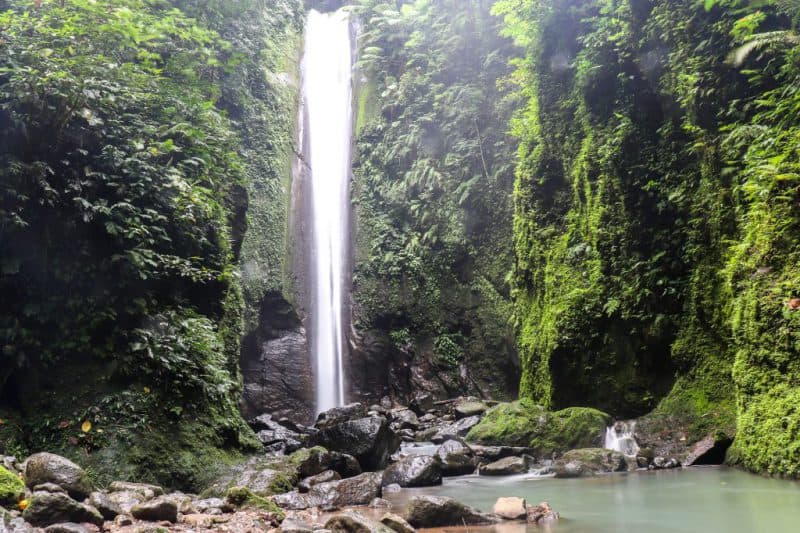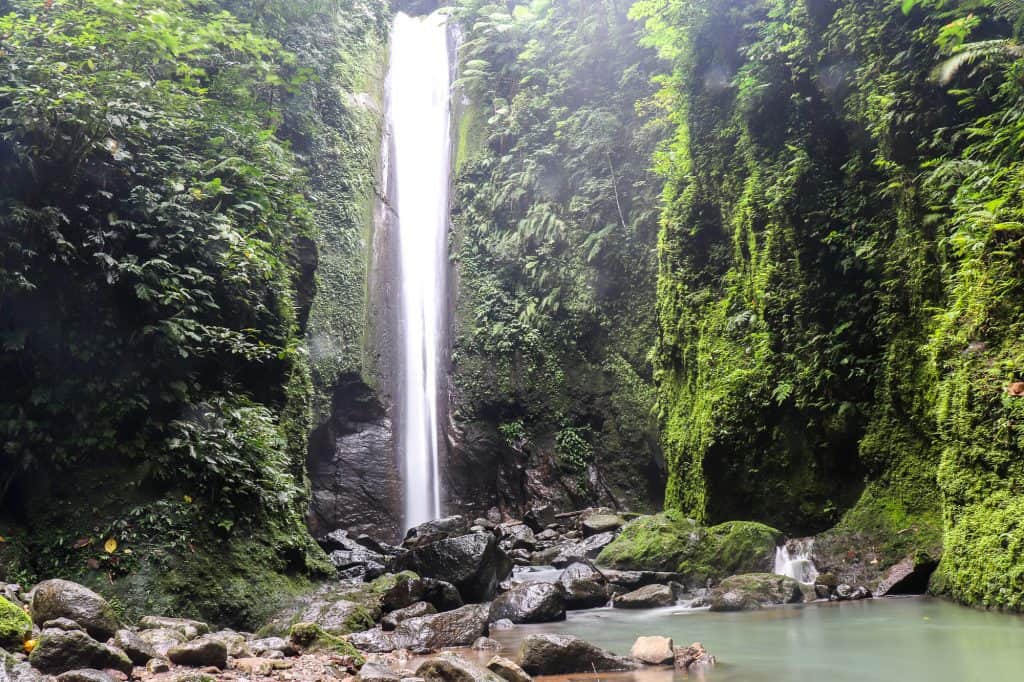 Casaroro waterfall in Valencia
For me it is one of the most beautiful waterfalls in the Philippines. Why? There are few reasons. First of all, it is off the beaten path – you need to force slippery stones, cross few streams then over 350 steps down to the valley. It is quite challenging and not so many tourists are willing to face the difficulties and this is the second reason I value this place. It was Sunday noon in the middle of peak season when I went there for the first time and I was completely alone! That is unbelievable this time of the year, on Sunday, by any popular waterfalls, which are usually totally crowded and you simply cannot take any picture to capture the beauty of the nature around.
Casaroro waterfall ranks first on my private list of places on Negros. It is located 12 km from Dumaguete and it takes about 30 minutes to get there by motorbike. The road itself is easy, however you should consider proper shoes which may get wet.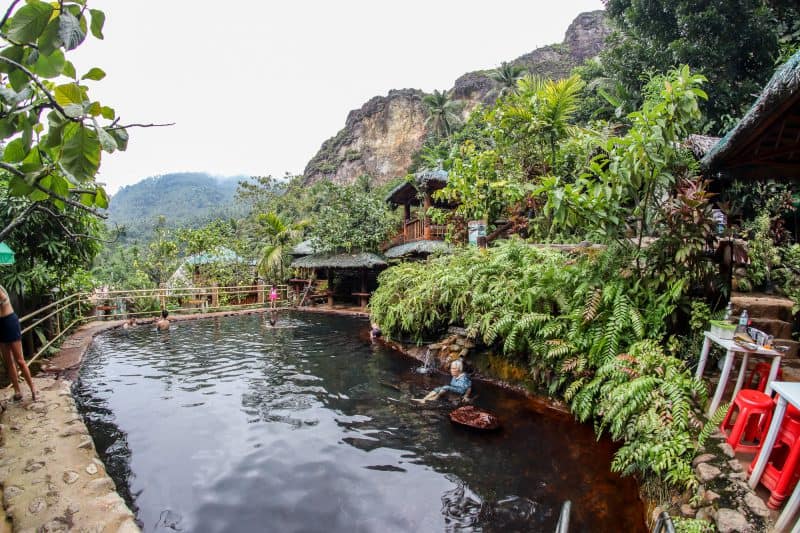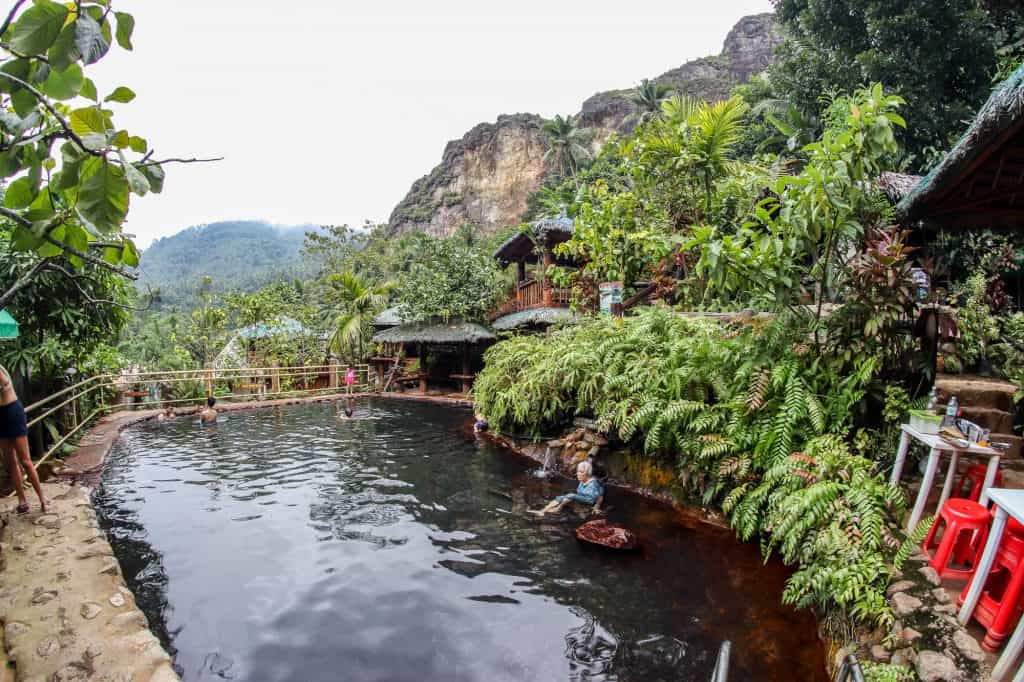 Red Rock – the hot springs
This is the place I have visited many times and I never realised that in the Philippines, where temperatures are very high, one can find something like hot springs! Red Rock is located in the mountains close to the small town Valencia, 12 km from Dumaguete. You will be expected to pay entrance fee, about PHP 20, and PHP 50 in case you want exclusive table. Not a big money and really worth spending.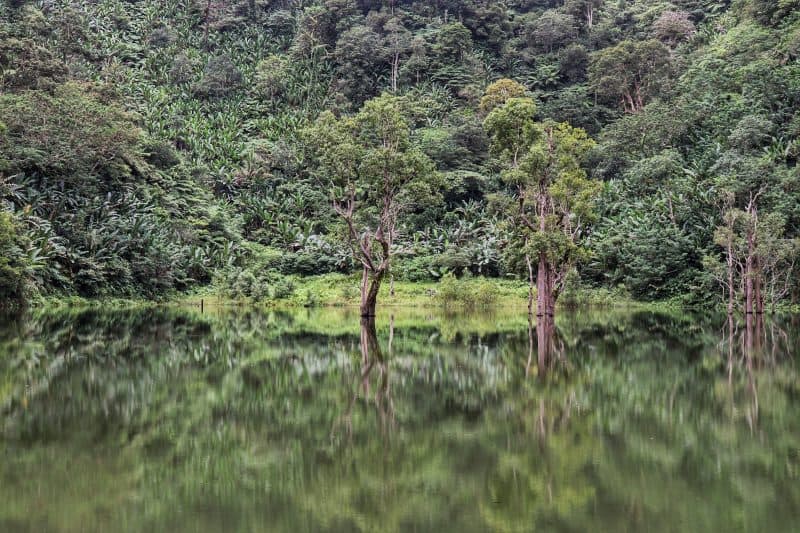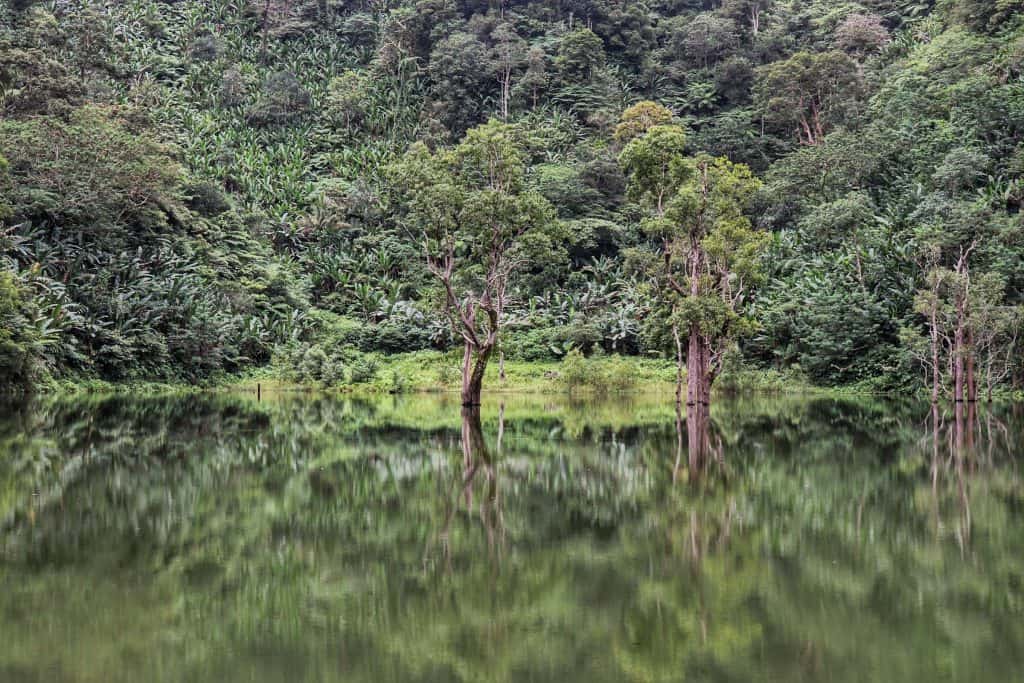 Twin Lakes Natural Park
Two lakes in the mountains and, according to me, they are not as much exciting as the road leading to them, however beautiful anyway. I visited this place few years ago for the first time and simply fell in love with the road and stunning views on the way.
The lakes are 26km away from Dumaguete, twice more than previous places, but it is worth booking at least half day to visit Twin Lakes Natural Park. I wouldn't even mention this place if it's not worth your time.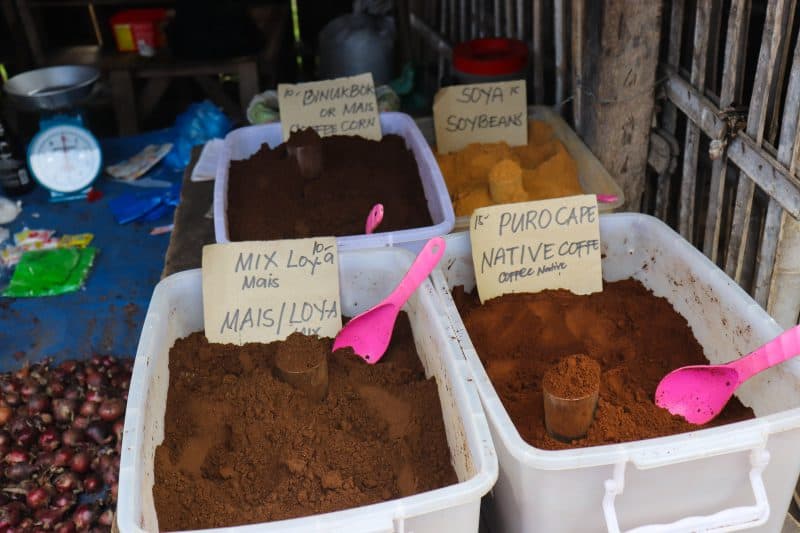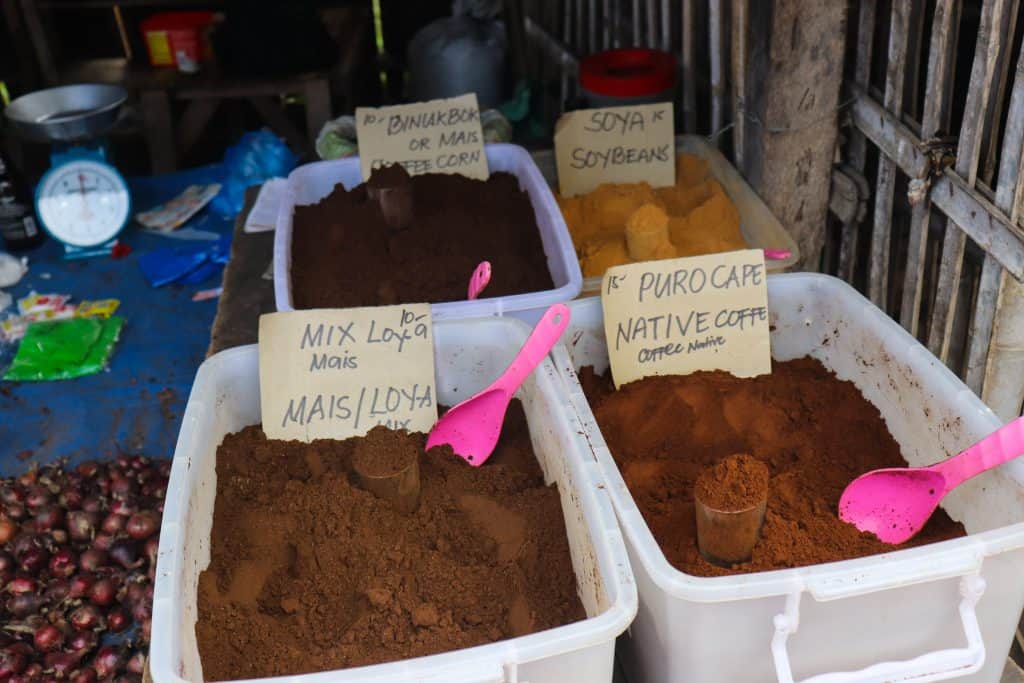 Local market in Malatapay
Every Wednesday, from early morning till noon, in Malatapay (the same village you can take ferry to Apo island from) there is local market where farmers from surrounding villages sell their specialities – anything you can imagine. I've learnt about this place from my wife once and I think Wednesday visit there is a perfect way to get to know more about local life, local culture as well as about Filipinos from Negros Oriental.
Whale sharks in Oslob
This is one of the best known and most frequently visited tourist attraction in the area. Despite the fact it is located on neighbouring island – Cebu, it is very easy to get there from Dumaguete. 40 km distance can be easily beaten, first by tricycle or scooter to the small port in Sibulan, then by ferry (operating very frequently all day long) and after about 30 minutes' ferry trip you take bus which stops several meters from the place where you can admire whale sharks.
There are many controversial opinions about this place from ecological point of view. Despite the fact sharks live free in this place, they regularly get food and it stops them from migrating, which disturb natural ecosystem. I think, however, everyone should choose himself whether to come.
The best time to leave Dumaguete would be morning. That way you will be back late afternoon without feeling you were in constant hurry. Entrance fee for swimming with sharks is PHP 2000 per person.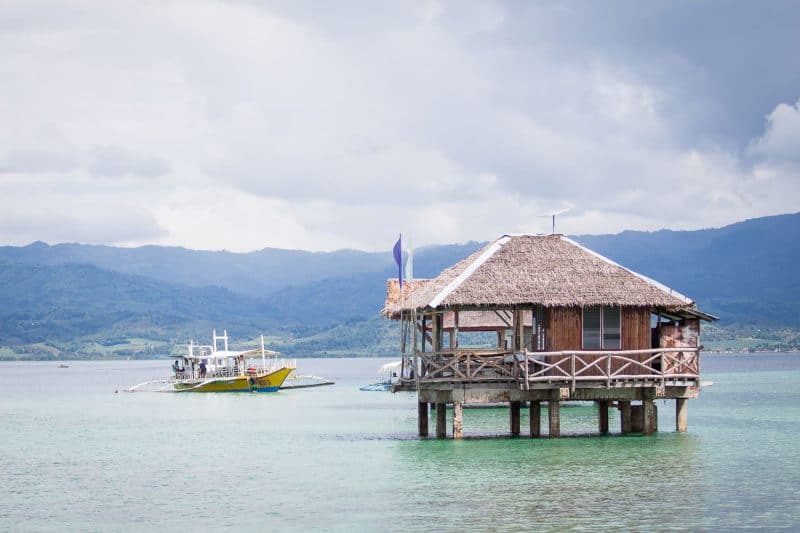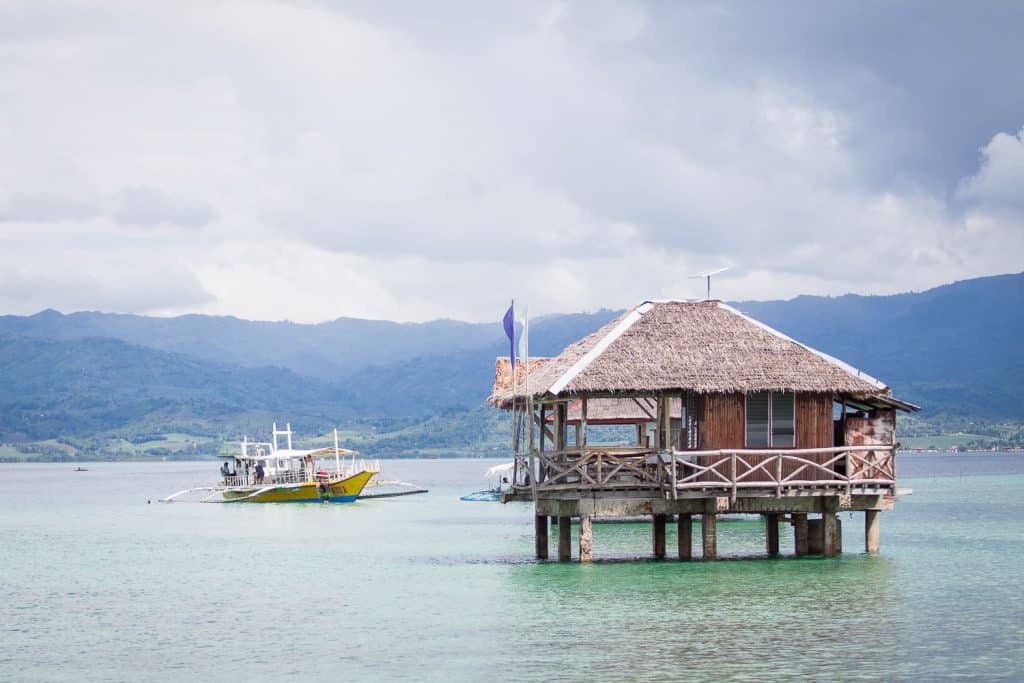 Manjuyod Sand Bar – "Filipino Maldives"
Filipino call this place as their local Maldives because it reminds them most common tourist huts in Maldives islands. Actually there are few stilt houses built in the sea well away from the beach.
The place is quite nice and depending on tides one can walk on white sand between the houses or, during the high tide, swim between them by boat. Very picturesque place with beautiful views of Negros and Cebu islands.
In Bais you need to rent boat to get to the houses, doesn't matter it is low or high tide. Boat costs PHP 2500 and it's cheaper if you join the group to share costs. What's important – you can combine trip to the stilt houses with dolphin watching tour, which I tell more about below.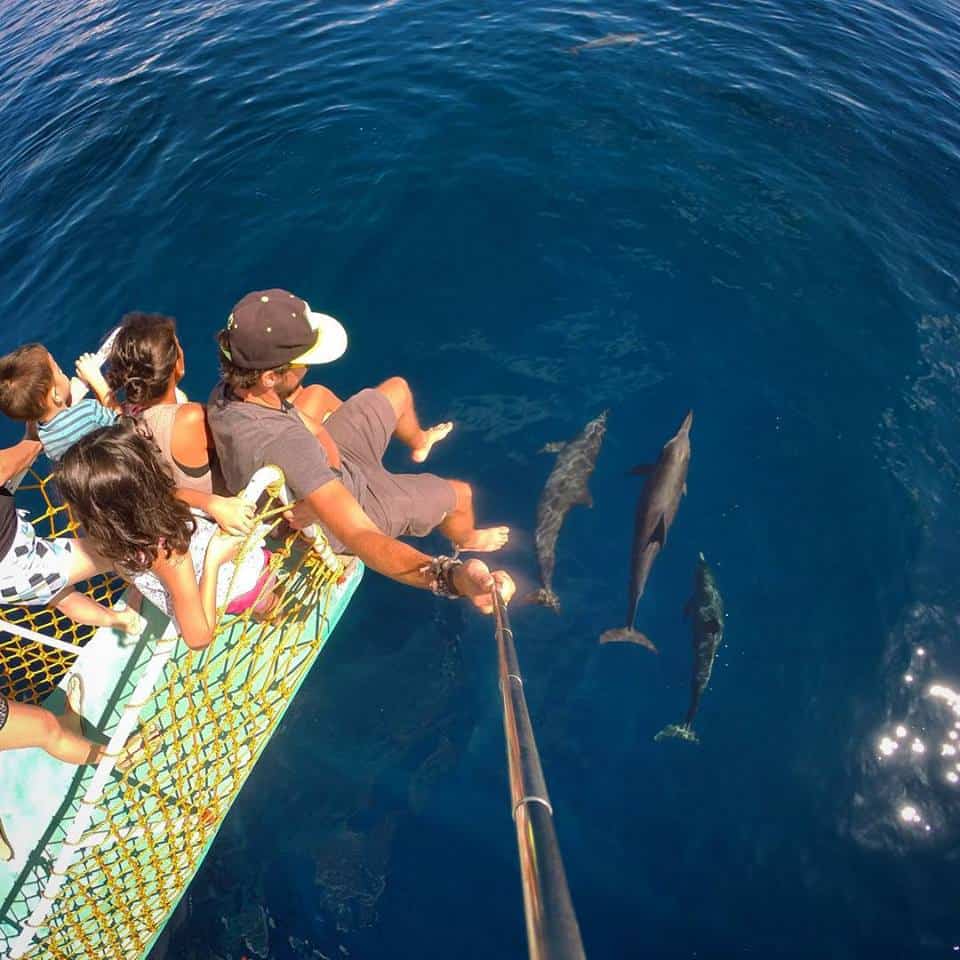 Negros dolphin watching
Once you get to Bais you shouldn't miss that attraction. It's impossible not to see dolphin's families happily accompanying you and swimming around the boat for a long while. They are so close that you can easily look into your eyes. This it the place where I saw dolphins for the first time in my life and I was so delighted when they were so close, almost brushing my legs.
As mentioned above, this trip can be combined with Manjuyod Sand Bar visit and that is perfect way to spend one fantastic day in the nature.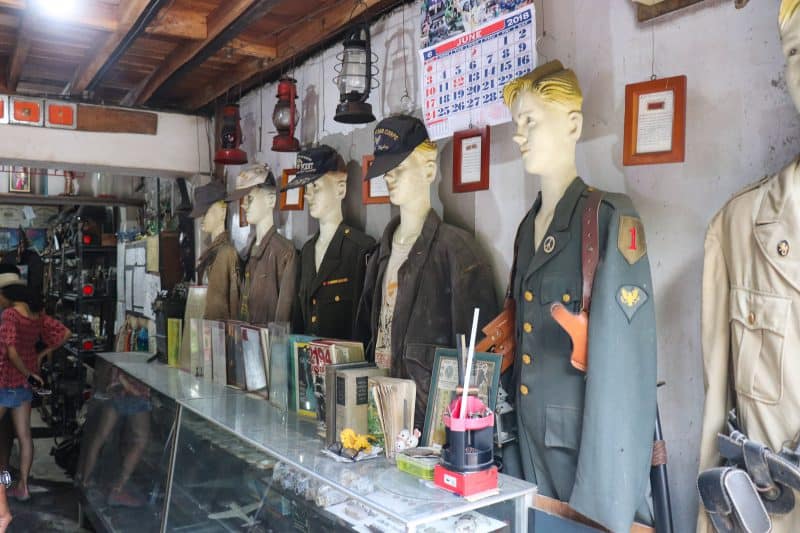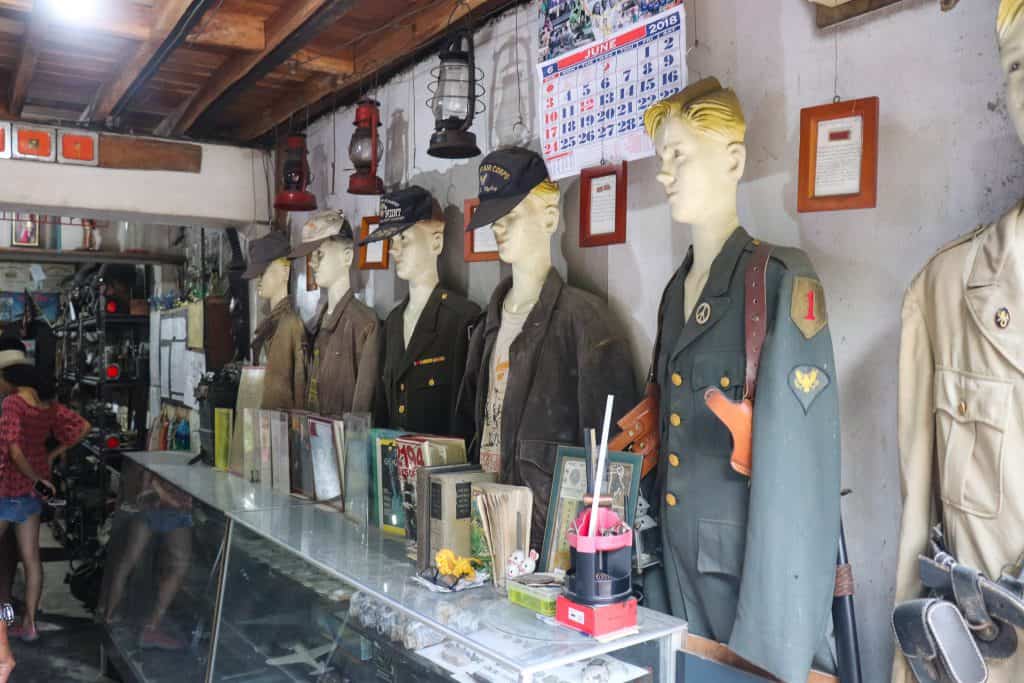 II World War Museum in Valencia
Must-see place for military buffs as well as for anybody somehow interested in history. Huge number of finds from II World War period.
Rental fees: Honda Beat 2019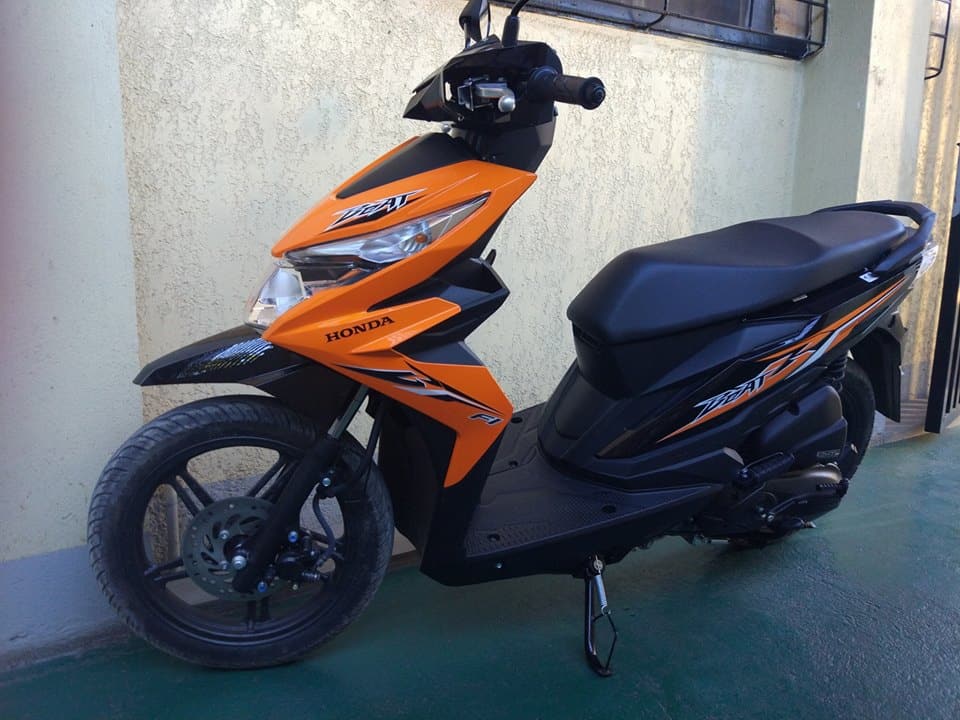 Contact Us
Phone number :
+639687237387
Email : info@dumaguete-negros.com
Adress :
"D' Residences" unit 6
Infante-Bartsch Subdivision,
Bagacay-Mangnao Rd, Dumaguete,
Negros Oriental